Annual Collinsville Halloween Parade!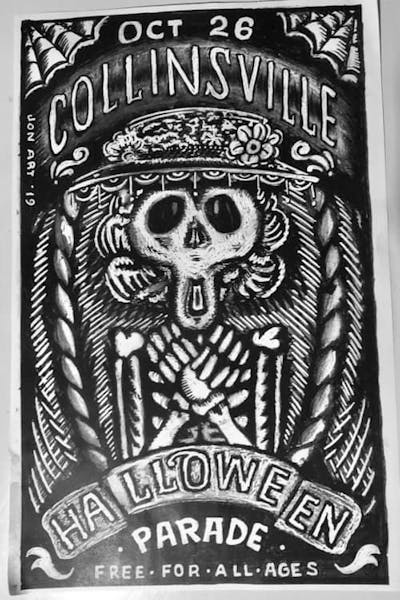 Saturday, October 26th beginning at 6:00 p.m., the main streets in Collinsville will close to traffic and open to all who are brave and daring enough to join in the 25th annual Collinsville Halloween Parade. The idea of a Halloween Parade along the streets of Collinsville was the brainchild of Jon Squier and a few fellow C-villens in 1994.
The Crown & Hammer will be open all day and into the night! The Collinsville String Band is playing at 10:00pm. There is a costume contest judged by the band and we will be selling 16oz craft beer cans outside. Of course, we will be offering the Crown's amazing food and drinks throughout the day and night.
For more information visit the Collinsville Halloween page!